My Team
I take customer service very seriously. So does my staff. Together, we are committed to providing exceptional customer service to all of our clients.
If you need to schedule an appointment or request any other service, please let us know. We will respond promptly.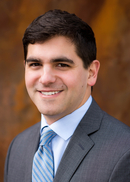 Zachary T Lenns
Zac Lenns comes to us from Hilton Head Island, SC. He found interest in the financial services industry after graduating from Francis Marion University with a double major in Finance and Management. While playing collegiate baseball at both Georgia Southern University and Francis Marion University, Zac was able to dedicate his time to his schoolwork while balancing a busy schedule. Zac runs the daily operations of Rodney's financial planning practice, and plays a large role in constructing the personal planning analysis for all of Rodney's clients. Zac became licensed for Life, Health, and Sickness Insurance in the State of Georgia in 2015.
Zac currently resides in Smryna, GA. He enjoys golfing, coaching at Buckhead Baseball, being outdoors and cheering on the Green Bay Packers.